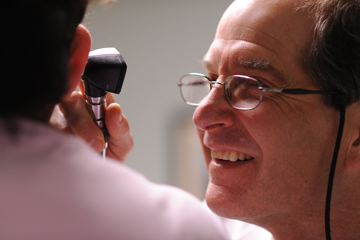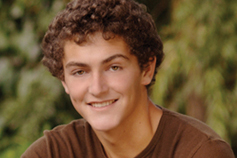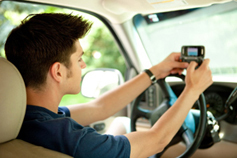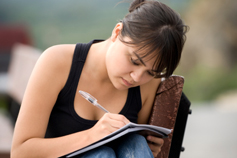 Keep your hands on the wheel, and your eyes on the road.

ERIC OKERBLOM MEMORIAL CLINIC

The Foundation coordinates a weekly, free health 

care clinic  for the uninsured in Santa Maria, CA. 

Full service ambulatory Family and Women's 

Health Care is provided by appointment. For more 

information or an appointment call 805 680-5974.

C U R R E N T   P R O J E C T S :

Official US Government Website for Distracted Driving  »  Distraction.gov

Facts and statistics on distracted driving. 

Focus Driven »  focusdriven.org

Advocacy organization for cell free driving and victim support.

Impact Teen Drivers  »  teendrivers.org

Education and awareness program promoting responsible driving for teens, parents, and the commmunity.

The National Safety Council » nsc.org

Keep up with all of the current legislation, crashes, research, etc. involving distracted driving.

A D D I T I O N A L   W E B   R E S O U R C E S :

OTTERapp.com      |      getizup.com      |      WebSafety.com

GPS-based 

(software that restricts cell use in a moving vehicle, requires smart phone)

C E L L   B L O C K I N G   S U P P L I E R S :   Click on logos below to take you to their websites

WRITE TO YOUR ELECTED OFFICIAL

In 2012, Governor Jerry Brown vetoed the bill to increase the

$20 penalty for driver cell phone use by $10. The $10 increase

was to go to an educational fund. He has VETOED ALL BILLS 

that increase penalties. He just doesn't get it. But why? 

Letter to the Governor                        Letter to legislator

Key2SafeDriving.net

Hardware-based 

(device easily installed on to a steering column)

DISTRACTED DRIVING PRESENTATION & DVD

Speaking engagements and/or a short DVD utilizing 

Eric's story to highlight the dangers of distracted 

driving are available FREE upon request. To schedule 

a presentation or to get the DVD, 

simply call (805) 680-5974 

or email Eilene Okerblom.

Join our letter

writing campaign!

RADIO PUBLIC SERVICE ANNOUNCEMENTS

Short PSAs focused on texting and driving.

Free to use and run in your area, just give us a

call at (805) 680-5974.

:60 sec Radio spot #1:  Is it worth it?

:60 sec Radio spot #2:  An Epidemic